Tattoo Milton Keynes , Towcester Creative Artists
Welcome, I am Csaba
[ˈtʃɒbɒ] or [ch ah b ah]
---
If you are searching for a tattoo artist in the Milton Keynes area, you landed at the right place. If you just searched for tattoo Milton Keynes or tattooist Milton Keynes, that's fine. I work at Inkantations Tattoo Studio in Towcester, just outside  MK.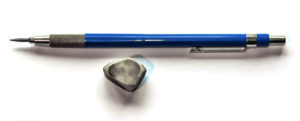 Introduction
Let me first introduce myself; I'm Csaba [ˈtʃɒbɒ] or [cha-ba], and I have been tattooing for more than ten years. It wasn't always like this. I did many things before until I finally fell in love with tattooing. It became my life. I always felt/still feel a strong attraction to the "Arts" in any shape and form. Tattooing was that rebellious and most powerful art form that got me. Through tattooing, I found my way to creativity and eased my hunger for art.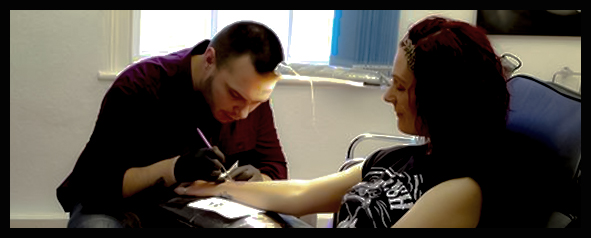 ---
I love tattoos
Let me make this statement: I like a big tattoo and a small tattoo too. Colourful inks and black and grey tattoos. Unusually cool tattoos, or strangely attractive tattoos.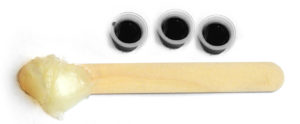 Art on the skin with a personal specification, or a tattoo with a unique modification. Traditionally new tattoos and old-fashioned tattoos. Marks for life that are delicately detailed or boldly black. Swirly-girly tattoos and masculine tribal – no problem, I like it. Abstract or realistic, square or rounded, soft or harsh, watercolour or pastel, bright or dull, crazy or sane, flower and animal, people or landscape. You name it!
If You love tattoos,
I love You too!
I'm happy to tattoo any style. My preference is your desire!
---
Why did you start to tattoo?
I often hear this question. First of all, in the beginning, I just felt that this is what I like and want to do. Later, the same question arose from time to time in me as well. Why am I tattooing?
Of course, I went through some changes as everybody does. Life can always surprise you :). Probably, the "why" has evolved over the years as well.
I certainly wasn't for the money at the beginning; there was hardly any money in it. Neither was it for the fame. Nor because "it's so cool" to be a tattoo artist. Then really, why?

Tattooing has a charming, magical and mystical glow to it because it can change your appearance for life. It could mark a spiritual turning point in your life. It is a constant, present pain that makes you forget all your daily problems or at least focus is moved away from them for the period of tattooing.
The real Why
But still, this was not my "why". As I got older, I realised and discovered that tattooing is not about me! I found out that I am just the tool for the clients to express themselves. I figured out that tattooing is nothing more than a service. The customers give me their ideas and trust, and we create an image on their skin. That is how I serve them.
So here is the answer for the "why": I am tattooing because this is the best way I can serve my fellow human beings with my very best skills and ability, to help them express themselves. Every hour I spend tattooing and drawing will allow me to provide an even better service. So this is not about me; it's about YOU!
If anything, then this is my tattoo story, or better, my "journey". For me, only one achievement is important, and that is that happy face when you check out your fresh ink in the mirror.
---
Your Tattoo
Now, it is vital that you have your great idea, for yourself for the rest of the life. Just think for a moment what else you decide that you will carry for life. Be unique, be original and don't copy somebody's tattoo. Itis good to have inspiration, but strive for your expression. It's difficult, because everything in life is impermanent, and even tattoos fade and desaturate after 20 or so years.
Think ahead
Be wise and try to picture yourself – how you will look after 10 or 20 years with that tattoo? Try to avoid negative expressions such as fear, anger, hate and horror. At some point in your life, you might regret your decision. If this is what you are after, you might search for somebody who specialises in that type of tattoo. Some people like tattoos as just a decoration, like a jewel. I like even more if there is a deeper meaningful spiritual connection to their owner.
Tattoos will always be the subject of liking or not liking. Fashion changes quickly. Try not to please all of the seven billion human beings. It's important that you know that is for you, and not for everybody else. Some people will love it and others will not.
How to book?
Once you have thought twice about it, and if you think I could be the lucky one to help to create your tattoo, please schedule a consultation. It is free and usually doesn't take too long.
The benefits of it are:
We can discuss in greater depth than over the phone or in an email
I can meet you 🙂
I could give you a quote how much it will cost
Tattoos are complicated and time-consuming, depending on details, size and colourfulness, so please don't expect that I can tell you in an email how much it will exactly cost. For me, every tattoo and every person are equally unique. If you interested in booking a consultation, please find my contact details further down this page.
---
Meet the Towcester Tattoo Team
I'm part of an excellent team at the
owned by the incredible,  multi-award-winning tattoo artist Miss Terri.
I'm lucky enough to work next to:
Please check out their Facebook page; all of them are great and wonderful artists. Maybe one of them will be your next tattoo artist!
---
Tattoo Milton Keynes – Towcester
I'm looking forward to hearing about you, and thanks for your visit 🙂
If you like tarditional art please have a look at my paintings:
Csaba
Inspiration
"Everything has beauty, but not everyone sees it." Confucius
"Be like water making its way through cracks. Do not be assertive, but adjust to the object, and you shall find a way around or through it. If nothing within you stays rigid, outward things will disclose themselves.
Empty your mind, be formless. Shapeless, like water. If you put water into a cup, it becomes the cup. You put water into a bottle and it becomes the bottle. You put it in a teapot, it becomes the teapot. Now, water can flow or it can crash. Be water, my friend." Bruce Lee
"I have not failed. I've just found 10,000 ways that won't work." Thomas A. Edison
"Everything you can imagine is real."Pablo Picasso
"What lies behind us and what lies before us are tiny matters compared to what lies within us." Ralph Waldo Emerson
"Kindness is a language which the deaf can hear and the blind can see." Mark Twain
"The question is not what you look at, but what you see." Henry David Thoreau
"There is a candle in your heart, ready to be kindled.
There is a void in your soul, ready to be filled.
You feel it, don't you?" Jalaluddin Rumi
"Skill to do comes of doing." Ralph Waldo Emerson
"The 4 Agreements:
1. Be Impeccable With Your Word
Speak with integrity. Say only what you mean. Avoid using the word to speak against yourself or to gossip about others. Use the power of your word in the direction of truth and love.
2. Don't Take Anything Personally
Nothing others do is because of you. What others say and do is a projection of their own reality, their own dream. When you are immune to the opinions and actions of others, you won't be the victim of needless suffering.
3. Don't Make Assumptions
Find the courage to ask questions and to express what you really want. Communicate with others as clearly as you can to avoid misunderstandings, sadness and drama. With just this one agreement, you can completely transform your life.
4. Always Do Your Best
Your best is going to change from moment to moment; it will be different when you are healthy as opposed to sick. Under any circumstance, simply do your best, and you will avoid self-judgment, self-abuse and regret." Miguel Ruiz
"Know yourself as nothing; feel yourself as everything." Rupert Spira
"All real works of art look as though they were done in joy."
"Because we are saturated with life, because we are human, our strongest motive is life, humanity; and the stronger the motive back of the line the stronger, and therefore more beautiful, the line will be."
"The object isn't to make art, it's to be in that wonderful state which makes art inevitable." Robert Henri
Tags:

Tattooist Milton Keynes, Tattoo Towcester, Tattoo Artist, Tattoo Studio, tattooing, tattoo
Save
Save
Save
Save
Save
Save
Save
Save